Main Products
Metal Workshop
Metal Workshop is the major revenue generator for the organization. In this unit job opportunities has given to the disable boys.
Wheel Chairs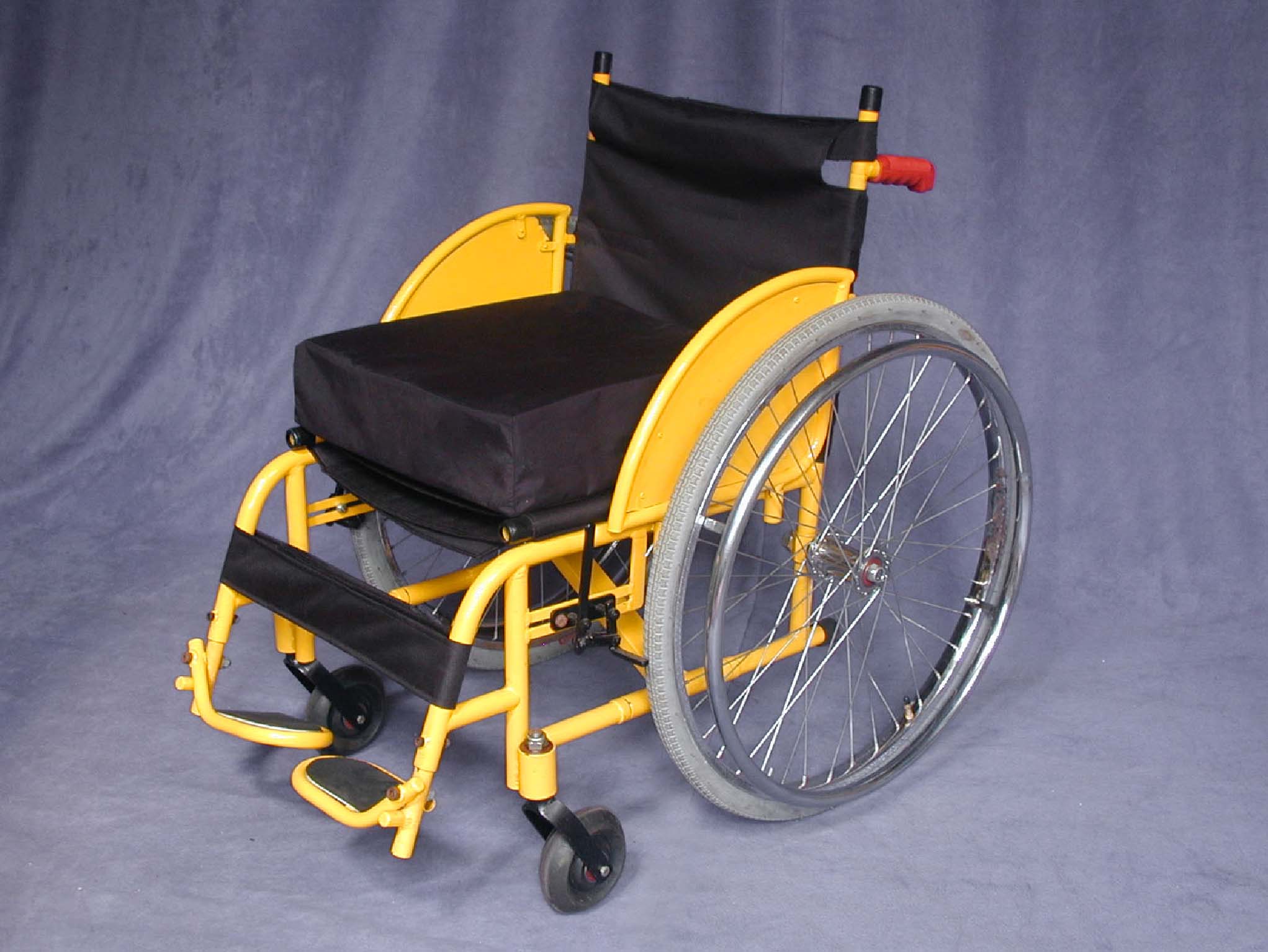 Wheel chairs are one of the main products of Rehab Lanka. Normal wheel chairs are available in two types, Folding wheel chair and Non folding wheel chair. These wheel chairs designed in accordance with the Sri Lanka Wheel Chair Standards Testing Guidelines.
We are also making Dancing wheel chairs, Tennis wheel chairs, Commode Wheel chairs and hospital wheel chairs as requested by the customers.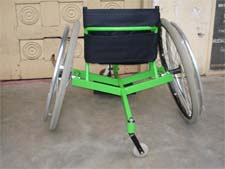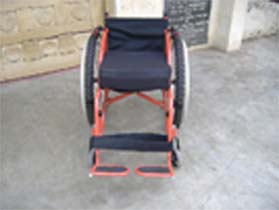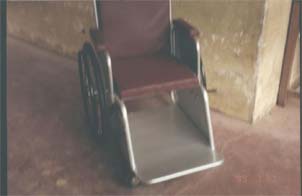 Special Wheel chairs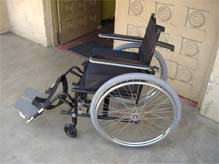 We started Special Wheel chair project in February 2008 with the guidance of Motivation Charitable Trust. We opened a workshop at Peliyagoda for the special wheel chair production.
Supportive Seating and Kiddies wheel chairs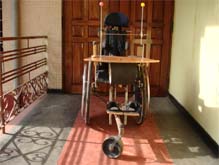 Supportive Seating and Kiddies wheel chairs are for the use of children between 11/2 to 12 years. These wheel chairs fitted with special seating system and seat cushions. The wheel chair fits the child well and provides postural support. The special features of this chair provide stability and encourage a good sitting position .Correctly designed cushion provides additional stability to the user. Our Supportive Seating and Kiddies Wheel chairs are sending to the South Africa, Maldive Islands and India through Motivation Charitable Trust.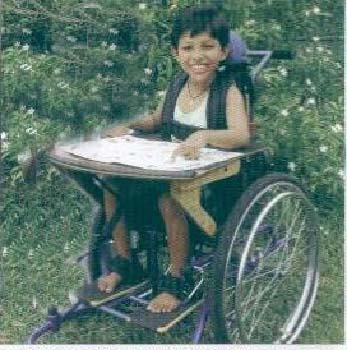 Active Wheel Chair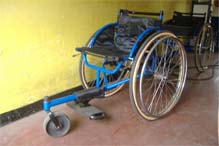 Active wheel chair with front wheel can ride rural areas, muddy roads or even in the sea shore. This wheel chair is very popular among disabled soldiers.
Easy Go Tricycle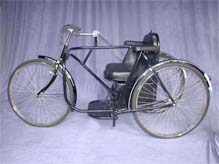 With the technical support of Motivation, Rehab Lanka produced a new hand-powered tricycle. This tricycle was introduced to Sri Lanka under the name "Easy Go Tricycle". SLFRD obtained a Certificate of Registration on June 8th 2004 for Industrial design which was issued under Section 38 of the Code of Intellectual
Property Act No. 52 of 1979 for the Easy Go Tricycle. This tricycle was designed for outdoor use in the city or village. It is specially designed for conditions in Sri Lanka and easy to use and maintain. It can be made for left or right handed people and uses standard bicycle spare parts. Within a short time it became the most popular vehicle among the disable people in Sri Lanka .and the demand for it was tremendous. Easy Go Tricycle is popular not only among Sri Lankans but also among the disable people in Maldive Islands. There is a big demand from Maldive Island for this Tricycle. These tricycle users can do some income generating activity like selling lottery tickets.
Standing Frame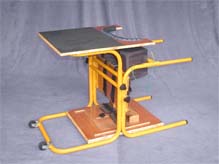 Standing Frame is an item which prescribed for the children who find difficult to sit up without a support. This standing Frame was designed with the instructions of British Technicians. Samples are available at Lady Ridgeway Hospital and Ragama Rehabilitation Hospital. In these hospitals patients are doing exercises by using Standing Frames. If it is highly needed doctors are prescribed to do the exercises regularly. We are making it for the individual measurements as per doctor's prescription. This standing frame helps to minimize the disability status of the users.
Rehab Lanka is the only place that any one can buy a standing frame. It is not available at any other place in Sri Lanka.
Walkers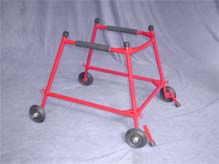 This is supportive equipment for the children who are unable to walk properly due to disability. This is planned according to international standards There are two categories of children who use this supportive instrument. (Age 02 to 06) and (Age 07 to10)
Elbow Crutches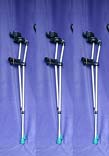 This supports the disabled who find difficult to walk. The Rehab Crutches are in three categories they are Aluminum, painted and powder coated.
Crutches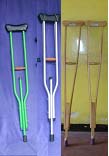 Rehab crutches are strong, economical and long-lasting. They are of high quality, produced solely for the disabled persons. The use of durable Alum-pipes for the production of crutches ensures the bearing of considerable weight due to its strength.
Walking Stick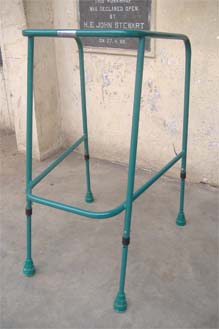 There are two sizes for the Rehab Walking stick and are of high quality ensuring strength, and durability.
Other Products
Other than these main products we are manufacturing Bunker beds, grills and gates, Selling carts, hospital equipment such as beds, patient trolleys, bed side cupboards or any other metal equipment required by the customer.